When I was sending Yoast questions about their plugin, I thought it would be great to have them directly on SEOloger. Word got out and the SEOloger focused on Yoast's WordPress plugin SEO is here: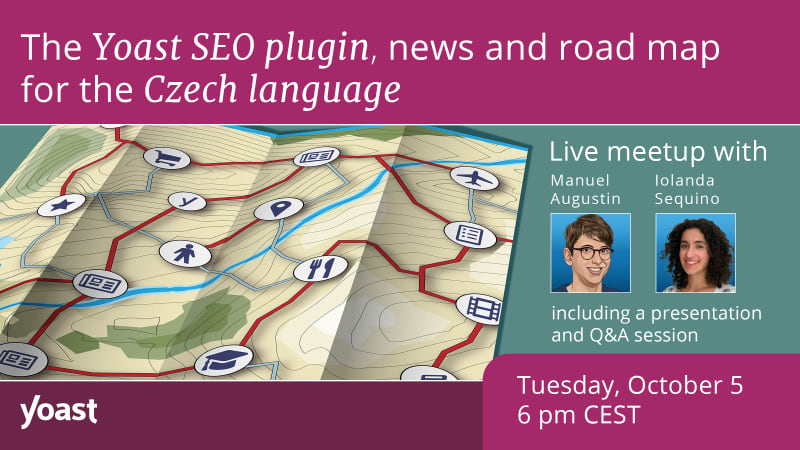 Who was coming to talk from Yoast?
Iolanda
I'm a developer/researcher at the linguistics team at Yoast. I'm from Naples, in Southern Italy, and came to the Netherlands in 2017 on my Erasmus and thesis internship as part of my linguistics degree. I joined Yoast in 2019. I love learning new things and fulfill my life-long dream of speaking all the languages in the world by extending the plugin analysis to as many users as possible!

Manuel
I'm lead developer at the linguistics team at Yoast. I'm originally from Austria and moved to the Netherlands in 2010 to study linguistics. After graduating, I joined Yoast in 2017. I have a passion for all things language-related, so I love thinking about how we can give all of our users the best writing and editing experience in their own language!
What we do at Yoast
In the Yoast linguistics team, we work on making the readability and SEO analyses available in new languages. We also think about ways to optimize how Yoast SEO evaluates written content, thereby making sure that our plugin gives you actionable and accurate feedback. In short, our mission is to assist users in writing great content in as many languages as possible. For example, our readability analysis is currently available for 18 languages!
Podcast (audio)
Recording (video)